2013, ARNICA ARTIST RUN CENTRE
"CYBORGS & POSTHUMAN CULTURE"
Curated by Marnie Blair
The
Cyborgs & Posthuman Culture
exhibition at Arnica Artist Run Centre in Kamloops, British Columbia, Canada.
Artists from Andorra, Australia, Brazil, Canada, Estonia, England, France, Germany, Ireland, Israel, Italy, Norway, Poland, Russia, Spain, USA and Wales examine the current state of human-technology symbiosis.
Participants in this exhibition include:
Alex Limarev, Anne L. Braunschweig, Annette Dominik, Anyssa Gill, April Riley, Ben Eastabrook, Bernhard Zilling, Brittany Kanigan, Bruno Gheerbrant, Carlyle Baker, Carol Schlosar, Christina Latina, Connie Jean, Dakota Nettles, Daniel De Culla, Danielle Pasko, David Afsah-Mohallatee, David Dellafiora, David Prescott-Steed, David Suárez González, Devon Lindsay, Dewi, Diane Bertrand, Dorian Ribas Marinho, Dragan Jukic, Erica Tippe, Evan Merz, Fleur Helsingor, Garnet Dirksen, Gianluca Murasecchi, Giovanni StraDaDA, Gozsho, James Chester, Jaromir Svozilik, JR Cyberpunk, John Jennings, Judith Skolnick, Julie Niven, Khalil Charif, Konstanantinos Grigoriadis, Kristina Bradshaw, Kristina Senger, Luba Diduch, M. Watkinson, MANDEM, Maria Denenberg, Miguel Jiminez, Mirjam Mölder-Mikfelt, Oleg Romanov, Patricia Benitez, Peter Dalley, Rae Imeson, Robert Znajomski, Rupert Loydell, Russell Manning, Ryland Fortie, Saskia Perriard-Abdoh, Schoko Casana Rosso, Serena Rossi. Serse Luigetti, Sherri May, Stephanie Morrissy, Simon Warren, Susan Miller, Susan Tompkins, Suzlee Ibrahim, Tylene Toews, Val Herman.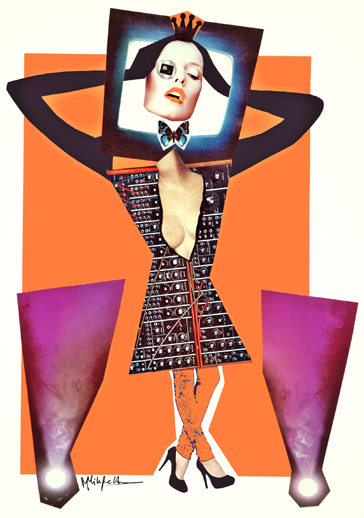 collage on paper, 2013
© mirjam mölder-mikfelt.
all rights reserved.